Welcome to the English chalkstreams
The countryside is slowing throwing off the threadbare clothing of winter to reveal that most marvellous of things – the English spring. Everywhere brown is giving way to green, as the cacophony of wildlife gives throat to the joy of a new season. It is a grand time to head out to the river.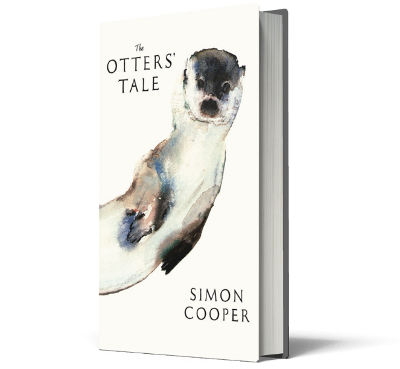 OUT NOW Buy here


I must admit I never thought I would write one book let alone two so it is wonderful to see The Otters' Tale following on from Life of a Chalkstream. Life takes some odd twists and turns. Twenty five years ago with a passion for fly fishing and a yearning to return to the river valleys of my upbringing I packed in a perfectly respectable career.
Now, making a living out of fishing is no easy thing, but by dint of hard work and some spectacular strokes of luck I've manged to make a life on the chalkstreams. These unique rivers are home to an astonishing collection of wildlife inhabiting a world as precious as any Amazonian rainforest that lives on my doorstep and is really not that far from yours.
The otters that inhabit this wonderful tract of the English countryside have inspired the words you will find between the covers of this book. I hope you enjoy reading it as much as I enjoyed living it6
The Otters' Tale is published by Williams Collins available from all good bookshops and Amazon in hardback, Kindle and audio book.
NEW FOR 2017


Qing Ya Xi
Take a look at our lovely new beat on the River Itchen.


Read all about it
All that is new for the season ahead. Read it here.


2017 Season Tickets
The 4x4, All Wading 4x4 and The Wild Bunch. Details just released.


RIVER CAMP
Three days on the river for 11-16 year olds
The chalkstreams range far and wide from the famous River Test in Hampshire across six other counties from Dorset in the west to Yorkshire in the north. Every river (we have over twenty) is very special in its own right and you will find a description, photos, location map, video and prices for each, plus my unique Tranquillity and Difficulty rating.Look out for the beats that have my Exclusive to Fishing Breaks tag, which are only available through my company.
Here at Nether Wallop Mill, in the heart of Hampshire, I host our private tuition, courses and family days from April to October. Everyone is welcome and with a beautiful thatched cabin overlooking a gin-clear, well stocked lake with rainbow, brown and blue trout this has to be the most wonderful place to catch your first ever fish.
NEW for 2017 is Qing Ya Xi on the River Itchen, extensive restoration projects at Bullington Manor and Whitchurch Fulling Mill, an addition for Exton Manor Farm on the River Meon so this is now for two Rods, a River Camp for 11-16 years and Season Ticket options.
There are various ways to book: the on-line system shows up-to-the minute availability. Alternatively do give me a call or drop me an email as I am always happy to discuss the options if you are undecided.
Finally if you are browsing the site with a birthday, anniversary or special occasion in mind, I'd point you in the direction of our gift vouchers. I have set a standard that few match in terms of breadth of choice, ease of use and a ground-breaking two years in which to use them.
I hope a great fishing trip is about to begin.

Best wishes!

Simon Cooper

Fishing Breaks Founder and Managing Director

Tel: 01264 781988