Grayling Fishing
Fishing Breaks has great fly fishing for grayling on nine rivers in six counties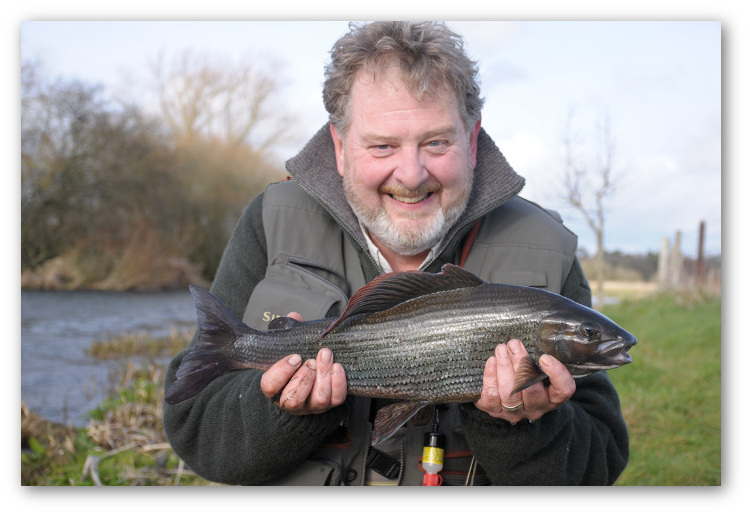 Simon Ellis with his British Record grayling caught on the River Frome at Ilsington on February 19th 2019
As the trout season draws to a close the grayling come into their own. As the leaves fall from the trees and autumn turns to winter, amidst the spawning trout grayling are fascinating creatures with their different quirks and habits.
For decades grayling were considered something of a pest and river keepers were instructed to remove them. However, we happily live in more enlightened times where the grayling is rightly regarded as the fourth game fish, for many an equal to the salmon, brown trout and sea trout.
WATCH THE VIDEO Watch this beautiful short film on grayling fishing shot by CHALK directors Leo Cincolo and Chris Cooper at Bullington Manor. Click here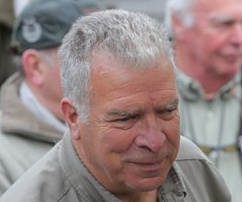 GRAYLING COURSE Our very own Guide/Instructor Bob Preston is passionate about grayling; you'll rarely meet anyone with a better understanding of their habits and foibles. His One Day Grayling Course is a must for anyone interested in mastering the specialised techniques for successful grayling fishing in all conditions.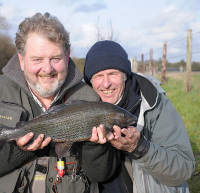 A BRITISH RECORD GRAYLING with John Bailey When we set the dates for the John Bailey trips to the River Frome last season little did we know that one would result in a new British record. You can join John in 2020 to try for a new record.
| | |
| --- | --- |
| Location: Ilsington, River Frome | 21/22 February 2020 |
| | |
| --- | --- |
| Grayling fishing with John Bailey       £325 | |
Price is per person for a full day (9.30am-5.30pm) to include all fishing charges. Waders required.
Despite the winter rains the chalkstreams will generally run clear, perfect for sight fishing with Red Tags, the Grayling Witch, Shrimp patterns and Killer Bugs for the "lady of the river". Our grayling beats open from October to the end of February.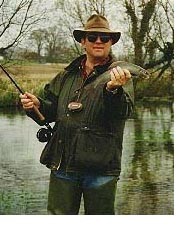 Avington
Andy Buckley
Avon Springs
Bullington Manor
Coln St Aldwyns
Coombe Mill
Cotton's Fishing Temple
Deans Court
Donnington Grove
Ilsington
Kanara
Qing Ya Xi
Steeple Langford
Upavon Farm
Upper Clatford
Wrackleford(River Itchen)
(Middle Dove)
(River Avon)
(Upper Test)
(River Coln)
(River Avon)
(River Dove)
(River Allen)
(River Lambourn)
(River Frome)
(River Itchen)
(River Itchen)
(River Wylye)
(River Avon)
(River Anton)
(River Frome) Oct 1 – Dec 31
Sep 1 – Feb 28
Oct 15 – Feb 28
Oct 14 – Jan 31
Oct 1 – Nov 30
Oct 16 – Dec 31
Oct 8 – Feb 28
Oct 1 – Dec 31
Oct 17 – Feb 28
Oct 16 – Feb 28
Oct 1 – Dec 31
Oct 1 – Dec 31
Oct 1 – Nov 30
Oct 16 – Feb 28
Oct 1 – Dec 3
Oct 1 – Jan 31
Our Rivers
The clearest sight fishing you will ever experience

Clonking grayling guided by the expert eye

Just downstream of Frank Sawyer's Netheravon

Sight fishing in gin-clear water across all four beats

Much longer beat for 2018/19

Highly productive grayling beat

History and fishing combined.

Good value and very pretty

One of the best grayling chalkstreams you will find

Home to the current British grayling record

River Itchen Kanara

An all wading grayling beat

Good clarity and excellent facilities

All wading and all wild trout beat

The all wading beat in Sawyer country

Gin clear and well sheltered

Roam over combined trout beats
For further details, please complete our enquiry form or e-mail info@fishingbreaks.co.uk