Custom fly trips
With over thirty years in the business I am proud to say Fishing Breaks has established an unrivalled reputation for the finest chalkstream trips to the private rivers of southern England, with beats that include the most famous of all them all, Mottisfont Abbey on the River Test where F W Halford invented modern day dry fly fishing back in the 1800's.

We offer both a complete guided service and bespoke trips for the independent angler.

Trips of 1 to 7 days
Individuals or small groups

Independent traveller packages

Advice on where to stay and travel arrangements
In broad terms the chalkstream season runs from April to October, with the waters within 1-2 hours of central London and the international airports of Gatwick and Heathrow. A typical fishing day will run from 9am to early evening, fishing mostly from the bank with some opportunities for wading. We will target our native brown trout, primarily on the dry but with nymphs when feeding patterns demand it. No specialized gear or clothing is required, the usual outfit being an 8'6" rod in the 3-5 weight range.
There is a great selection of local inns and hotels within easy reach of your daily fishing. The guide service includes transportation and gear. If you are travelling further afield, we have similar fishing on the limestone rivers of the Cotswolds and Derbyshire, along with chalkstreams in Yorkshire, northern England.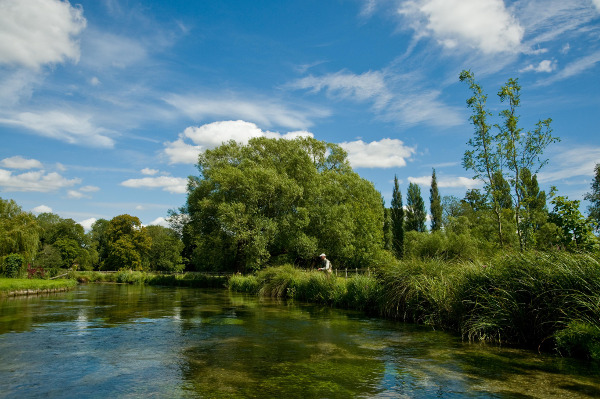 To discuss your requirements in detail call Diane, Sarah or Jamie on +44 1264 781988, email Simon Cooper or contact our agent in your country if you prefer.
Trout Fishing Excursions
Southern England has some of the best and most famous trout fishing in the world. This is the place that fly fishing as we know it today was invented by the Victorians in the 1800's and where Izaak Walton, author of The Compleat Angler lived.

Your experience starts almost as soon as you step from your train, car or disembark from your cruise ship as the transfer takes you deep into the English countryside through quaint market towns and past sleepy villages where the thatched cottages cluster alongside the crystal clear chalkstream rivers.

All our excursions include local transportation, expert fishing guides, local licences, equipment, plus the opportunity to sample some of the local history and beautiful scenery.

Trout fishing
Enjoy a wonderful day in the English countryside.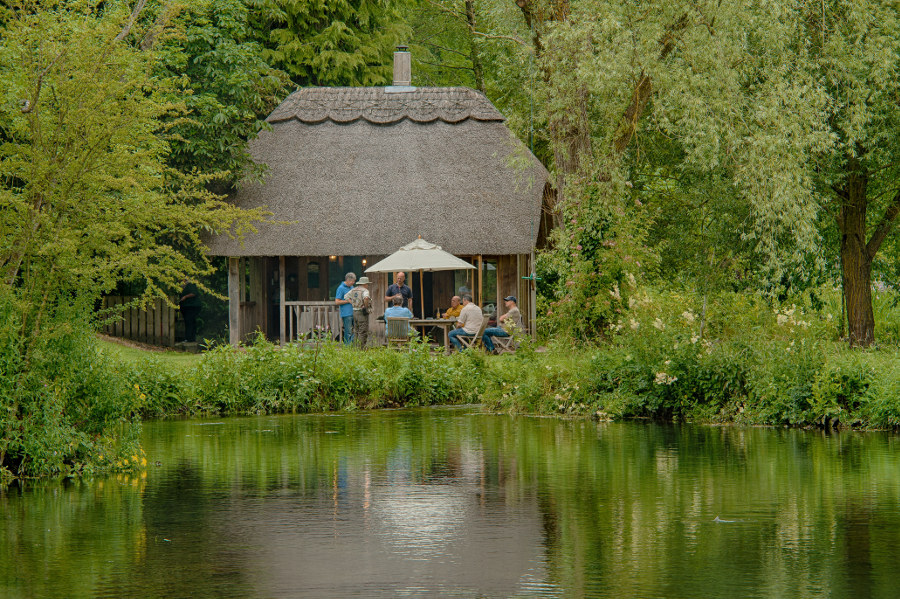 At Nether Wallop Mill you will be greeted by your fishing instructor who will start the day with a brief tour of the mill which is home to a family of otters, still has a working mill wheel and dates back over a thousand years. After that it is time to start fishing. All the equipment and specialist clothing is provided; just dress for a day outdoors.

This day is open to experienced and novice anglers alike. Full instruction is given to those who require it. The lake has brown and rainbow trout that run as large as 8lbs/4k. Generally we release all the fish caught, but we will BBQ one for lunch if you wish. Don't forget your camera to record the big catch!
| | |
| --- | --- |
| 2 Hour Trout Fishing Experience | Total Price |
| One person | £165 |
| Two people | £200 |
| Three people | £300 |
| Four people | £400 |
| Family Group (max. 4 people inc. 2-3 children 8-16 years) | £295 |
| | |
| --- | --- |
| Half Day (4 hours) Trout Fishing | Total Price |
| One or two people | £265 |
| Three or four people | £445 |
| Family Group (max. 4 people inc. 2-3 children 8-16 years) | £345 |
| | |
| --- | --- |
| Full Day (8 hours) Trout Fishing | Total Price |
| One or two people | £395 |
| Full day extra person | £50 |
| Family Group (max. 4 people inc. 2-3 children 8-16 years) | £425 |
Prices include local transportation*, fishing charges, instruction, licence, outdoor clothing, equipment and light refreshments. To book complete the form below. The minimum age is 8 years. Enquire for larger groups. Season April 1 – October 31.

* Transfer from hotels within 10 miles of Nether Wallop is free, otherwise a flat fee of £25 applies to hotels within 20 mile radius. We are here.

Guided chalkstream day
Experience a day on the famous River Test with an expert Fishing Guide at your side.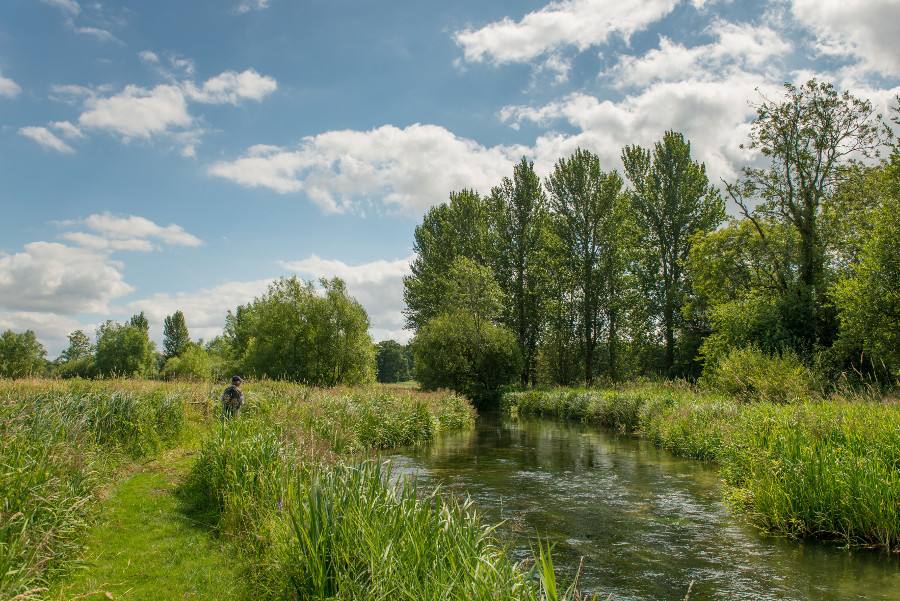 You will be met by our 4x4 and driven to a private river for a day of fly fishing on an exclusive beat reserved for your use. You will find your Guide to be an amiable and knowledgeable fishing companion who will offer a wealth of advice. All the tackle and equipment is provided, so just dress for a day outdoors. Waders are not required.
We fish mostly for our native brown trout on dry fly and nymph though grayling are regularly caught on the fly. The season runs April to October, with the prime months May to September. Lunch is taken at the local pub.
| | |
| --- | --- |
| Location: River Test | Season: April 15 - October 31 |
Guided chalkstream day
April 15 – October 15 from £595


or email to request a specific date

Price per person for a full day (9am-6pm or as arranged) to include all transfers, fishing charges, tuition, licence, equipment and lunch.
We offer fishing excursions for all the following cruise ships, cruise operators and agents with passengers arriving, departing or visiting the Port of Southampton.
Cruise ships
AIDAMAR
AIDAPERLA
AIDASOL
ARCADIA
ASTOR
AURORA
AZAMARA JOURNEY
AZURA
BALMORAL
BLACK WATCH
BOUDICCA
BRAEMAR
BRITANNIA
CELEBRITY


SILHOUETTE
COSTA MEDITERRANEA
INDEPENDENCE OF THE SEAS
KONINGSDAM
MARELLA DISCOVERY
MARINA
MEIN SCHIFF 3
MEIN SCHIFF 4
MSC MAGNIFICA
MSC MERAVIGLIA
MSC PREZIOSA
MSC PREZIOSA
NAUTICA
NAVIGATOR OF THE SEAS
NORWEGIAN BLISS


NORWEGIAN BREAKAWAY
NORWEGIAN JADE
OCEANA
ORIANA
PRINSENDAM
QUEEN ELIZABETH
QUEEN MARY 2
QUEEN VICTORIA
ROYAL PRINCESS
SAGA SAPPHIRE
SAPPHIRE PRINCESS
SEA PRINCESS
SEVEN SEAS EXPLORER
VENTURA
ZUIDERDAM

Cruise operators and agents
AIDA
CARNIVAL UK
CELEBRITY
COSTA
CUNARD
DENHOLMS
FRED OLSEN
HOLLAND AMERICA
INTERCRUISES
MSC
NORWEGIAN CRUISE LINE
OCEANIA
P&O CRUISES
ROYAL CARIBBEAN
SAGA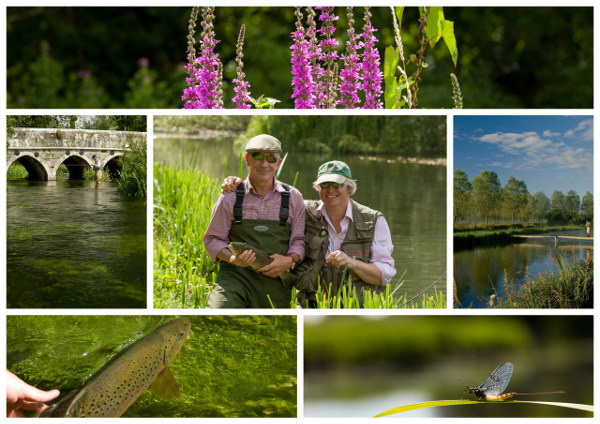 Planning your trip
Fishing in England
Unlike some countries where rivers have public access usually for the cost of a government licence, all rivers in England are privately owned with the fishing controlled by the landowner. Access is usually by payment to the landowner or via agents such as Fishing Breaks who represent the owners.
Who can fish and when?
The trout season runs from April to October. Anyone may fish for a single day or more. Fishing is available for any number from one to small groups.
Where are the rivers?
The primary chalkstream region is just 75 miles to the south west of London, perfect for a single day or short trip. By car the journey is 90 minutes or the train from central London one hour. Our Guide service includes train station transfers.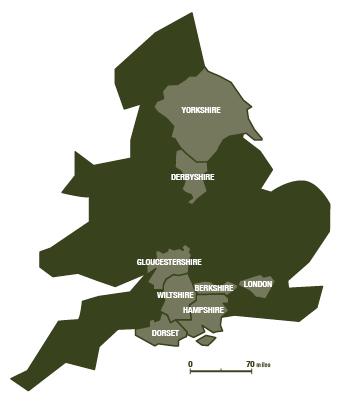 Fishing Guides
Chalkstream fishing is not difficult but it is probably different to anything you may have experienced elsewhere. A Fishing Guide is a useful addition for any fishing trip providing advice, tackle, flies and local transportation.
Government fishing licence
We will show you how to buy the visitors version that may be purchased on-line in advance of your trip. The cost is only a few UK pounds.
Clothing and tackle
No specialist clothing is required as you are unlikely to experience any extremes of weather. Dress for a spring or summer day outside, with a hat, sunglasses, rain jacket as a backup and rugged or waterproof footwear. If the fishing requires waders we will tell you and you should bring your own. Tackle is typically a 3-5 wt outfit; bring you own or the Fishing Guide will provide everything you require. For more details click Planning your trip
The Weather
Average temperature
| | | | |
| --- | --- | --- | --- |
| April 10C/50F | May 14C/57F | June 15C/59F | July 17C/63F |
| August 16C/61F | September 14C/57F | October 10C/50F | |
Rainfall
Generally, there is rain one day in three in spring and summer.
Accommodation
There are a great variety of hotels, inns and pubs close to the rivers. We do not make room reservations but we will help you make your choice. See the list of recommended places to stay
Getting around
The primary chalkstream region is 75 miles south west of central London. There are excellent motorway connections and the train is only 1 hour. The fishing area is very compact and you can usually confine your fishing to a 10 mile radius of where you are staying. A car offers the most flexibility or the Fishing Guide will provide daily transportation. Otherwise a train, taxi or walking are options.
Airports
The international airports of Heathrow (57m/92km) and Gatwick (83m/133km) are within easy reach of Stockbridge, the heart of the chalk stream region. If travelling by car, train or taxi the journey time is 1 to 2 hours.
When to book
There is no hard and fast rule. Bookings are made many months in advance or on the spur of the moment.
How to book
Call +44 (0) 1264 781988 or e-mail us with a brief description of your travel plans and fishing requirements. We accept all major credit cards. Alternatively contact our Overseas Agent in your country.
More information?
Click on this link Planning your UK trip