About The Otters' Tale About Life of a Chalkstream Events Signed Copies
Where to Buy Press enquiries Contact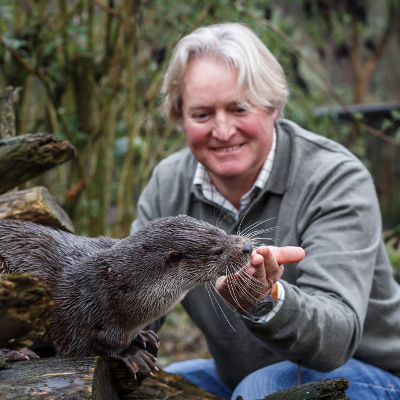 Books by Simon Cooper
I must admit I never thought I would write one book let alone two so it is wonderful to see The Otters' Tale following on from Life of a Chalkstream. Life takes some odd twists and turns. Twenty five years ago with a passion for fly fishing and a yearning to return to the river valleys of my Hampshire upbringing I packed in a perfectly respectable career.
Now, making a living out of fishing is no easy thing, but by dint of hard work and some spectacular strokes of luck I've manged to do it with many miles of the most wonderful chalkstreams now under my care.
These are home to an astonishing collection of wildlife that is as precious and unique as any Amazonian rainforest. The creatures that inhabit this wonderful tract of the English countryside have inspired the words you will find between the covers of the books.
About The Otters' Tale (published March 2017)
It is the best popular account of the lives of otters written so far.
Times Literary Supplement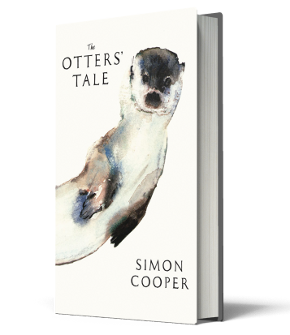 Otters hold an almost unique place in the animal kingdom of the British Isles, being one of the very few creatures that give birth once every two years. They are the most secretive yet also the most popular mammals – they are found in every county but are so rarely seen that they have been raised to mythical status.
When I bought an abandoned water mill that straddles a small chalkstream in southern England, little did I know that I would come to share the mill with a family of wild otters. Yet move in they did, allowing me to begin to observe them, soon immersing myself in their daily routines and movements. I developed an extraordinary close relationship with the family, which in turn gave me a unique insight into the life of these fascinating creatures.
I interweave the personal story of the female otter, Kuschta, with the natural history of the otter in the British Isles, only recently brought back from the brink of extinction through tireless conservation efforts. Following in the footsteps of Henry Williamson's classic 1920s tale Tarka the Otter, you are taken on a journey through the calendar year, learning the most intimate detail of this most beautiful of British mammals.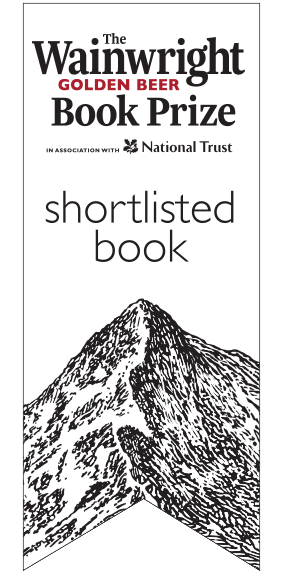 Here are some of the very kind reviews and comments about The Otters' Tale:

"… Cooper knows more about otters than Henry Williamson (Tarka the Otter) or Gavin Maxwell (Ring of Bright Water)."

"…. an amiable story of a family of otters that take up residence in his water mill."

"Cooper writes in this splendid book about otters in general but particularly about Kuschta a female."

"Well written and lots of information about otters combined with a story which makes absorbing all the information an interesting read."
Read the review New Scientist
Read the review Hampshire Forum
Read the review National Trust Magazine
Read the review The Spectator
Read the review Saturday Times
Read the review The Daily Mail
Read the review The Sunday Telegraph
Read the review Country Life
Read the review Times Literary Supplement
About Life of a Chalkstream (published May 2014)
Simon Cooper writes as well as he casts – Country Life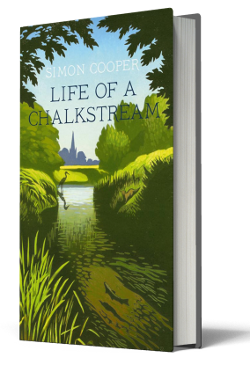 Life of a Chalkstreamis the story of a river that I discovered and brought back to life. A beautiful English chalkstream neglected for a generation or more. But perfection comes at a price, and the book charts the highs and lows of the year I took to bring it back from the brink. This is not so much a tale about people (they are mostly bit players as the events unfold) but rather the creatures that make their lives in and around the river and how the changes affected them for better or worse.
Come with me as we see the river fill with salmon and eels, returning from years at sea and a journey of thousands of miles across the Atlantic Ocean. Watch as those efficient predators the otters, pike and herons show themselves to deadly effect. Follow the adventures and travails of the fly fishers who take their turn on the river. In the air the swallows mark the changing of the seasons. By night the owls hover over the water meadows, a hunting ground that rarely fails to give up a victim. By day the water voles and tiny mammals scurry in the dry grasses and tall banks, making families that live life on the edge.
This is not just the tale of a river but the community that lives by it. How every creature, however big, small, fast or apparently unimportant has a niche and a role in the life of a chalkstream. But all is not as it should be. After decades of neglect much must be done to prevent the river spiralling towards oblivion. Saving it will be no easy task.
These are just a few of the great reviews:
"Beautifully written and steeped in a true understanding of its subject."

"If you fish for trout and grayling, or if you love the English countryside, then you'll also love this book which, for me, ended too soon."

"Pastoral and modern, it will interest naturalists, anglers and daydreamers."

"Up there with Tarka the Otter for the marvellous river and nature writing."
Simon Cooper Events
2019
Thursday February 28th 11.30am SIR HAROLD HILLIER GARDENS
Jermyn House, Romsey, Hampshire

The Otters' Tale Tickets/info: terry.lewis@hants.gov.uk

Friday March 15th 7.30pm LECONFIELD FLY FISHING CLUB
Petworth, West Sussex

Life of a Chalkstream Tickets/info: rosemariehosp@gmail.com
Monday June 17th 9.30am RIVER WALK
Stockbridge, Hampshire

Life of a Chalkstream River Walk Tickets/info: https://fishingbreaks.co.uk/riverwalk.htm
Monday July 22nd 9.30am RIVER WALK
Stockbridge, Hampshire

Life of a Chalkstream River Walk Tickets/info: https://fishingbreaks.co.uk/riverwalk.htm
Wednesday October 9th 7.30pm WEST MEON GARDEN CLUB
West Meon, Hampshire

Life of a Chalkstream: The River Meon Tickets/info yvonnenoble77@gmail.com
Monday December 9th 7.00pm TBC SURREY FLY DRESSERS GUILD
Effingham, Surrey

The Otters' Tale Tickets/info: djtaylor818@btinternet.com

If you would like to receive news of further upcoming events please register for my Newsletter here.
Signed Copies
I have in stock copies of both The Otters' Tale and Life of a Chalkstream that you may buy signed or unsigned.
The Otters' Tale in hardback £16.99

Life of a Chalkstream in hardback £16.99

To buy on-line use

. If you prefer do call Diane on 01264 781988 or email diane@fishingbreaks.co.uk. P&P is £2.95. Call or email for overseas shipping.
Where to Buy
The book is published by William Collins. You may buy your copy in hardcover and paperback through all good bookshops or on-line at:
Press Enquiries
Helen Ellis | PR Director | William Collins
Helen.Ellis@harpercollins.co.uk
Office: 020 8307 4250 Mobile: 07990 887180
Simon Cooper
simon@fishingbreaks.co.uk
Tel: 01264 781988
Contact
If you wish to contact me by letter my address is :

The Mill, Heathman Street, Nether Wallop, Hampshire SO20 8EW