River Fishing in Yorkshire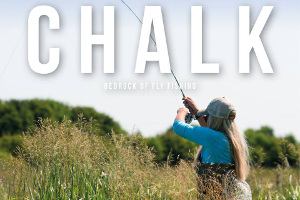 Fishing Breaks offers the widest selection of the very best chalk stream brown trout dry fly and nymph fishing in the county of East Yorkshire.
The chalk Wolds of East Yorkshire are an important source of highly prized spring-fed rivers and streams. These watercourses make up a river system that forms the most northerly chalk rivers in Europe.
Our rivers| Fishing advice and flies | Places of interest | Map

Our Rivers
| | | |
| --- | --- | --- |
| | | The pre-eminent chalkstream of the North |
| | | |

Fishing advice and flies
In broad terms the trout fishing season runs from April to September, with grayling fishing over the winter. The hawthorn hatch, for which the Yorkshire streams are famous, takes place in late April/early May. It is worth noting that there is no mayfly hatch. In the second half of the season small flies, delicately fished, are the secret weapons.
Top Yorkshire Flies:
April/May
Black Gnat (Size 16-18)
Hawthorn (12-14)
Griffiths Gnat (16-20)
Sawyers PTN (18-20)


June/July
Blue Winged Olive (16-20)
Kite's Imperial (14-18)
CDC Midge (16-26)
Agapetus Pupa (18-20)


August/September
Elk Hair Caddis (12-14)
Midges (16-26)
F Fly (16-18)
Daddy Long Legs (12)

Bead-head nymphs, Peeping Caddis and Shrimps in a variety of sizes are the best sub-surface patterns. Weighted nymphs for grayling are essential.
Recommended outfit: 8.5ft rod, of 4-5wt, with floating line and tippet to 2lb/8x. Waders not required at Mulberry Whin but may be useful.

Places of interest

Maps