Planning Your Trip
This section of the web site is full of information for anyone who has booked, is planning to book or simply wants some more details. If you have confirmed a booking you will receive the following:
Confirmation letter – this highlights the details particular to your booking
Journey map – road map with details for satellite navigation systems
Local map – for the last few hundred yards when navigation systems fail on rural back roads
Beat map – to use once you start fishing
Invoice with booking terms and conditions – please read this and check the details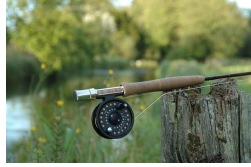 In addition, I will follow up with an update by email with fishing conditions about a week prior to your trip. There is plenty more information in this section that I hope you will find useful.
If you have completed your trip or have any comment on the service you have received from Fishing Breaks please complete this Feedback Form.
FISHING SEASON DATES
In broad terms the season for brown trout fishing runs from April to October with the grayling season starting in October and running through to February. Stillwater trout lakes stay open all year. Please note there are many local variations to these dates.
Brown Trout
April 1 – October 15
Grayling
October 1 – February 28
Sea Trout
May 1 – October 31
Salmon
March 15 – October 2
Nether Wallop Mill Fishing School
April 1 – October 31

TRAVEL
Getting around is usually no great problem if you have a car or book one of our Fishing Guides who will provide local transportation. Otherwise a train/taxi combination will usually work. The international airports of Gatwick and Heathrow are within 45-60 miles of the chalkstream region and the local airports are Southampton and Bournemouth.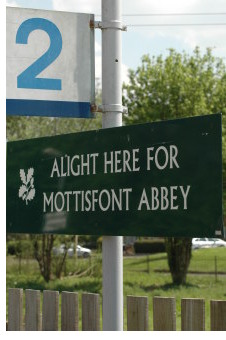 CAR Your confirmation contains maps and the postal address for satellite navigation. However, a word of warning as fishing beats tend to be in the out of the way places which navigation systems have problems with, so do rely on our local map once you get close.
CAR HIRE A train/car hire is a good combination if you are coming out of London or from an airport. There is an Enterprise office at Winchester train station (Hampshire rivers), Hertz at Salisbury station (Wiltshire), National or Enterprise within walking distance of Newbury station (Berkshire) and Sixt at Dorchester South station (Dorset).
TRAIN There are a few beats that are within walking distance of the local train station, but generally you will have to take a taxi from station to river. However, that will not be as difficult as it might sound as over three quarters of our beats are within 5 miles of a railway station. To check which rivers are nearest to train stations click this link.
TAXI
If you arrive by taxi it is a good idea to arrange the pick-up time and place before you send the driver away.
AIRPORTS
All these are within a reasonable distance of our rivers.
Bournemouth (BOH)
Gatwick (LGW)
Heathrow (LHR)
Southampton (SOU)
HELICOPTERS
Usually possible by prior arrangement
TACKLE, CLOTHING & WADING
The recommended outfit for the chalkstreams is an 8ft 6inch, 3, 4 or 5-weight rod with a floating line. You should carry tippet/nylon/leader materials down to 3lb. In addition to a selection of dry flies and nymphs, floatant is essential plus a landing net, priest and pliers to de-barb hooks.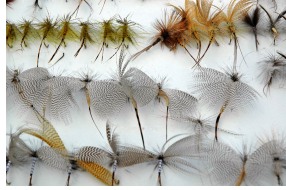 There is no dress code on our rivers, simply dress for a day outside with waterproofs as a back up. A peaked cap and polarised sunglasses are essential aids to fish spotting. Wear waterproof footwear to cope with wet grass and the occasional soggy patch.
Nearly all our beats are fished from the bank. If a beat requires wading it will be stated in your confirmation letter. If you wish to wear waders on non-wading beats for comfort or to assist releasing fish etc. this is fine, but please observe any non-wading instructions.
Detailed advice on flies is contained in the Hatch Calendar section.
WEATHER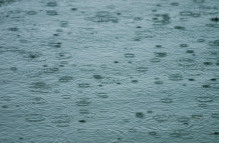 As the chalkstreams take their water from underground springs the rivers are less prone to the to the height and colour fluctuations of spate rivers. That said, the weather may always have an impact, either good or bad, on any fishing trip.
It is important to note that all Fishing Breaks fishing is sold on the basis that the client assumes all the risk with regard to weather and river conditions. There are no refunds, exchanges or postponements due to the weather or river conditions.
The best weather advice is available from the Met Office web site. Click on this link www.metoffice.gov.uk which has 1-15 day forecasts that can be refined down to the local area.
PLACES TO STAY
Take a look at our accommodation guide. Your confirmation letter will contain some local recommendations. We do not make accommodation bookings but will offer any advice should you require it.
FISHING RULES
All our beats have a set of rules that will be part of your confirmation pack. Each beat is slightly different, so do take a moment or two to read them through. We don't like to be too prescriptive, but the hope is that the rules (I prefer the term guidelines) will help you get the most from your day. In broad terms these are rules common to all beats:
| | |
| --- | --- |
| Fishing Times: | Usually 9.30am to dark. |
| Catch & release: | Usually permitted with barbless or de-barbed hooks obligatory. |
| Keeping fish: | Some beats are all catch and release, but some allow one, two or more fish to be kept. |
| Nymphs: | This will vary from all season to only after July 1st |
| Upstream: | All fishing is upstream dry fly or nymph. |
| Wading: | On some beats this is essential, some recommended and some not permitted. |
| Rod sharing: | This is never permitted |
GOVERNMENT FISHING LICENCE
You must have a valid Fishing Licence, bought from the government, in your possession before commencing fishing on any river or lake in England and Wales.
The licence is sold on-line by the Environment Agency, in person, from a Post Office or by calling 0344 800 5386.
Buy the 'Trout and coarse up to 2-rod' version for 1 day, 8 days or 12 months.