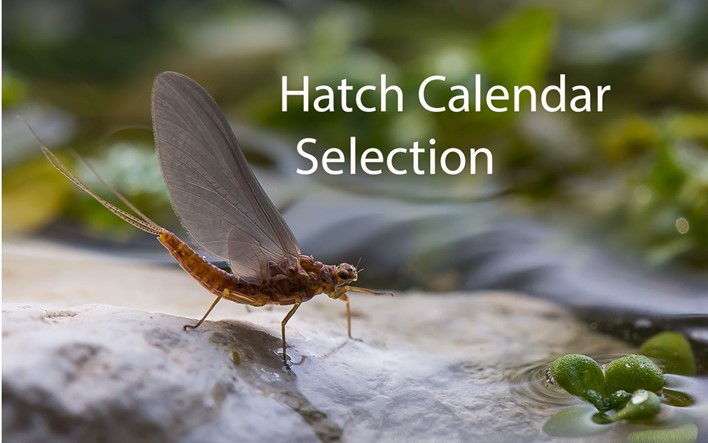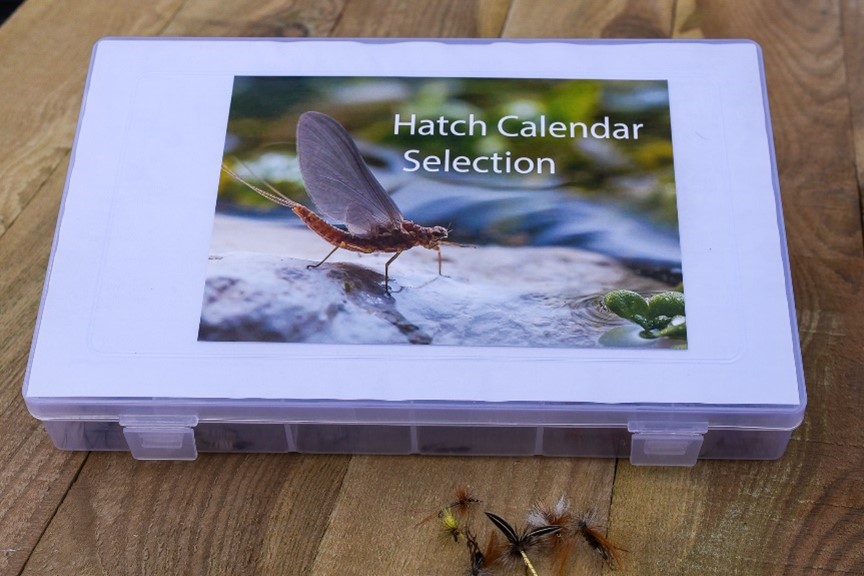 My Hatch Calendar Selection is a new, and I believe unique, resource that takes the guesswork out of picking the right fly. With password protected access to my subscriber-only web page you will be able to match the hatch to pick the right fly, for the right moment for any given time of day on a chalkstream.
So, for instance, a Black Gnat is illustrated and described as below as are all the other 35 patterns.
36 proven chalkstream patterns tied by Fulling Mill
A size for every occasion
A photo of each fly with a description of when, where and how to use it with my useful tips
When in doubt check the image of the natural to match the hatch
Instantly check which tippet size to use
Refine your selection by month, time of day and type of fly
When you buy the Hatch Calendar Selection not only will you receive a fully prepared fly box but also access the subscriber-only web page. Alternatively, buy an Annual Subscriber Pass.
Black Gnat
Type: Dry

Imitates: Gnats & Reed Smuts

Month: Apr-Sep

Time of Day: All Day

Sizes: 14 16

Tippet: 4X - 6X

A generic name for a variety of small flat winged terrestrials that hatch in abundance. Trout will feed avidly when they get the taste for them. Sometimes, dispense with floatant to use a bit of spittle to 'drown' your gnat in the surface film.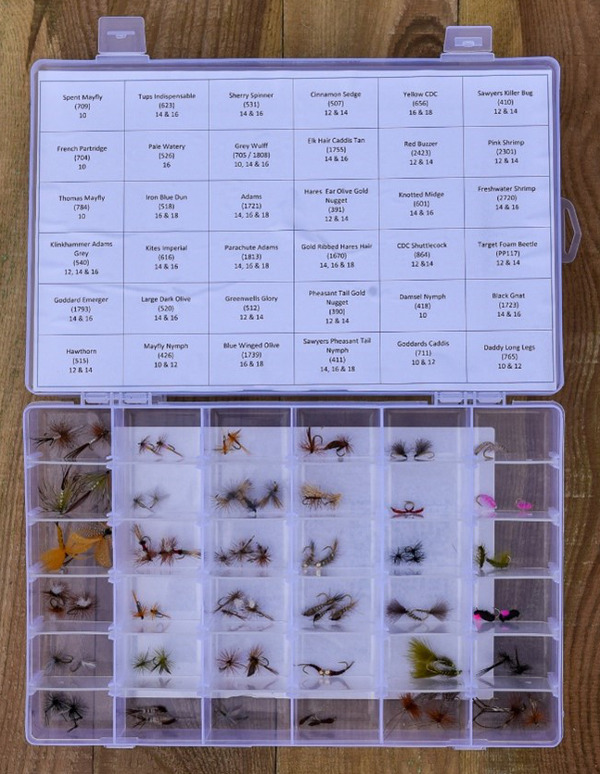 78 Fly Hatch Calendar Selection
Lifetime Subscriber Pass membership (£35 annual saving)
Unlimited access to web site for all time
Easy QR code login with your phone
Fly box
Labelled fly compartments
At least 2 sizes of every pattern
3 sizes for the six universal patterns
5 complimentary leaders 7x/6x/5x/4x/3x
20% Discount on refill packs
Free post and packing to UK addresses
£149.00 Add to cart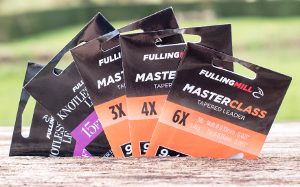 Annual Hatch Calendar Subscription
Annual Subscriber Pass membership
12 months unlimited use
Easy QR code login with your phone
Regular updates
25% discount on annual renewal
£35.00 Add to cart
You will receive instructions of how to create your Subscriber Account shortly after placing your order.