A River Walk with Simon Cooper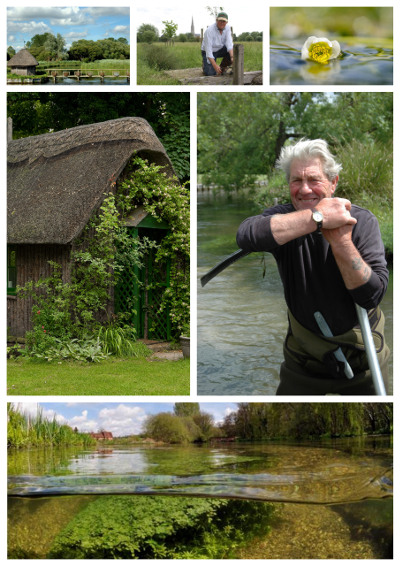 I was asked to host a river walk last year by way of a special request and it was such a success, not to mention a lovely day for me, that I intend to make it an annual event. The plan is to visit some of the iconic chalkstream venues, see traditional weed cutting in action, examine what is left of the historic water meadows and take a look into the secret life of a chalkstream.
So, that is what we did and that is what we'll do. We'll meet for my Life of a Chalkstream talk over morning coffee before heading off for a trip around my favourite parts of the River Test. It will be at the height of June when the valley looks at its most glorious and we'll end up in a good pub near the river for a late lunch.
The River Walk is taking place on 17th June (fully booked) and 22nd July 2019. We will meet near Stockbridge, Hampshire at 10am with lunch at 2.30pm. The cost is £75 for one or £125 for two. Morning coffee and a two course lunch is included. To book call Diane on 01264 781988 or email diane@fishingbreaks.co.uk