The Mill
Heathman Street
Nether Wallop
STOCKBRIDGE
Hampshire SO20 8EW
T: 01264 781988
F: 01264 782590
info@fishingbreaks.co.uk
www.fishingbreaks.co.uk

Feedback
Hi!
I hope it is not too much trouble to ask, but if you have 2-3 minutes to complete this on-line survey it would be a great help.
As a small incentive all the replies will be put in a draw at the end of each month with the winner receiving a Fishing Breaks snood. But don't despair if you don't win first time around (!) as all the names go back in the hat for the end of the season draw for the Simms Guide Pliers with corrosion resistant stainless steel jaws, anodized aluminium arms, tungsten carbide cutting blade, holster, bottle opener and bevelled notch for tightening knots.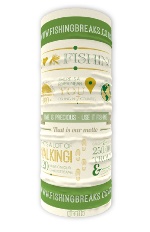 The winner will be announced in the regular Newsletters. To register for the Newsletter click here.
If you would rather email your comments to simon@fishingbreaks.co.uk please do so.
Many thanks.

Simon Cooper